LAMILUX Rooflight F100
The PVC framed dome rooflight with maximum energy efficiency and thermal insulation
---
LAMILUX have selected the most popular specifications to form a standard range in the Rooflight F100 range, with faster delivery times. Simply relay the below product codes when discussing your rooflight requirements with the LAMILUX team.
Opening for natural ventilation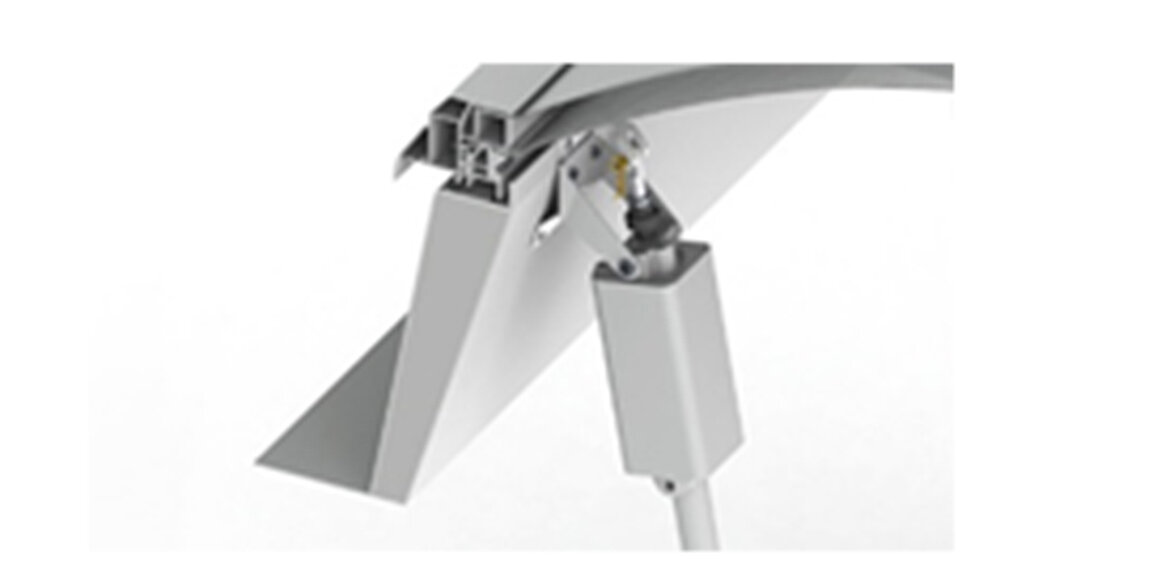 Standard: ventilation details
• 230v spindle motor
• 300mm stroke length
For more ventilation options use the product configurator tool
Consideration must be made on pitched roofs regarding hinge position orientation - please speak to a sales advisor for guidance
Opening for smoke ventilation
EN 12101-2 certified smoke ventilation product variants
If standard is not what you're looking for
Use the product configurator tool to discover more sizes and options
Design details
Rooflight F100 technical design characteristics
---
Energy efficiency
The Rooflight F100 is the PVC framed square or rectangle shaped PETG domed rooflight with maximum energy efficiency and thermal insulation. With high levels of wind and driving rain resistance, alongside enhanced isothermal characteristics in the overall construction – the unrivalled performance of this range results in no condensation alongside excellent air tightness values. The thermally broken "isothermally balanced" PVC frames feature optimally aligned 10° isotherm line. This means that the thermally broken 10° isothermal line remains within the structure (see diagram) for consistent heat insulation without any weak spots, reducing condensation, mould and bacteria. The TIP (Total Insulated Product) is certified in accordance with EN ISO 14021.
Performance
• CE marked quality according to EN 1873
• Life Cycle Assessment (LCA) to EN 15804
• Certified watertightness against heavy and driving rain: DRI 3.0 m²/s (reference size 1200 x 1200mm)
• Wind Load to Class C4, EN 12210
• ACR[M] Class B Non-fragile
Quality control of component manufacture:
• Energy management system to EN ISO 50001:2011
• Quality management system to EN ISO 9001:2015