roda Venturi Rooflight
The aerodynamic efficient EN 12101-2 certified natural smoke and heat extraction system
---
The roda Venturi is a natural smoke and heat extraction system (NSHE), featuring a choice of either a 16mm polycarbonate opening panel or a Solid Insulated Lid, that opens to an angle of 165° in case of fire. The EN 12101-2 complient system is suitable for installation on flat roofs (up to a maximum pitch of 15°) and boasts exceptional protection against wind loads. Well known for its aerodynamic effectiveness and durability tests of 10 000 open/close cycles, with the 3.0A 48VDC motor, the Venturi is delivered pre-mounted onto the 450mm high conical upstand ready for installation.

Standard offering - Mill finish
---
LAMILUX have selected the most popular specifications to form a standard range in the roda Venturi range. Simply relay the below product codes when discussing your rooflight requirements with the LAMILUX team.
Venturi Smoke and Heat Exhaust Ventilation (SHEV)
Standard product codes
LAMILUX offer a range of controls to provide the complete solution to Smoke and Ventilation requirements. The LAMILUX standard controls package (order code LUX-01) consists of a Control Panel, Manual Control Point and Smoke Detector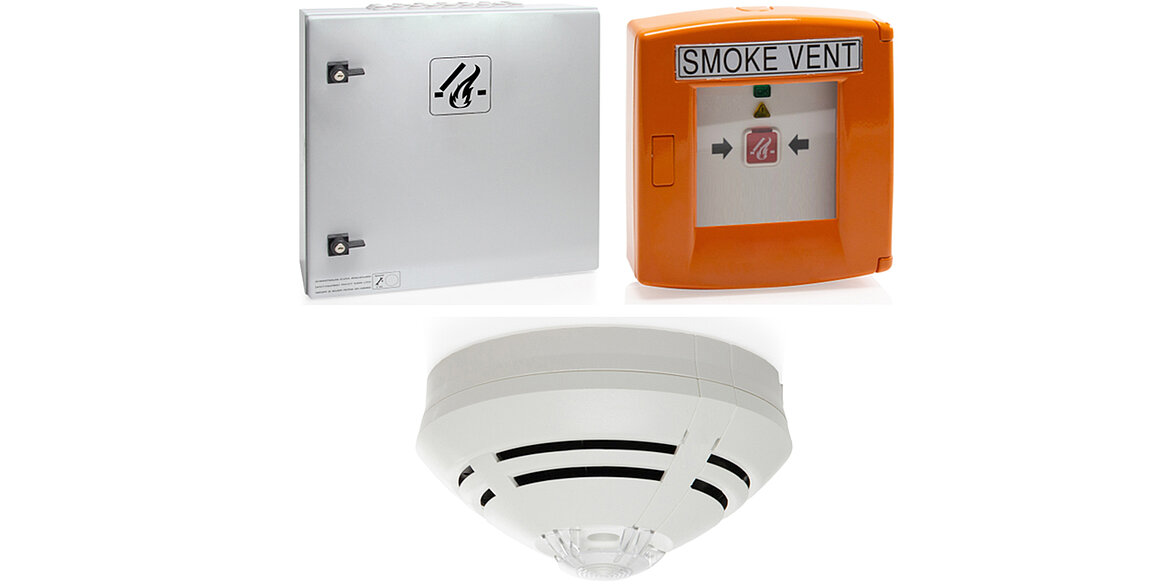 If standard is not what you're looking for
Contact our sales team for more options on the LAMILUX certified SHEV range
---
Other sizes, ventilation details, glazing options and accesories are also available. Call 01284 749051 or email the team at sales(at)lamilux.co.uk now to discuss your non-standard requirements.
Design details
roda Venturi technical design characteristics
---
Performance
Fully CE marked and certified in acc. To EN12101-2
Tested and certified up to Re 1000
Frame: Fire classification: A1
Wind loads: up to WL 4500*
Snow loads: up to SL 4000*
Operation at low temperatures up to T(-5)
Operation up to thermal resistance B300 / building material clasification E
(*subject to size and model)
Quality control of component manufacture:
Energy management system to EN ISO 50001:2011
Quality management system to EN ISO 9001:2015