roda Smokejet Horizontal Louvres
The EN 12101-2 certified horizontal aluminium or polycarbonate louvre system from the roda family
---

The roda Smokejet is a louvred ventilator for natural ventilation and smoke and heat extraction. It is a maintenance-free, compact and lightweight unit that can be easily installed and will suit all industrial and most commercial applications. The louvre blades can be made of polycarbonate or aluminium and the unit is made from corrosion-resistant aluminium alloy, AlMg3.
Standard offering - Mill finish
---
LAMILUX have selected the most popular specifications to form a standard range in the Horizontal Louvre range. Simply relay the below product codes when discussing your rooflight requirements with the LAMILUX team.
Smokejet Smoke and Heat Exhaust Ventilation (SHEV)
Standard product codes
LAMILUX offer a range of controls to provide the complete solution to Smoke and Ventilation requirements. The LAMILUX standard controls package (order code LUX-01) consists of a Control Panel, Manual Control Point and Smoke Detector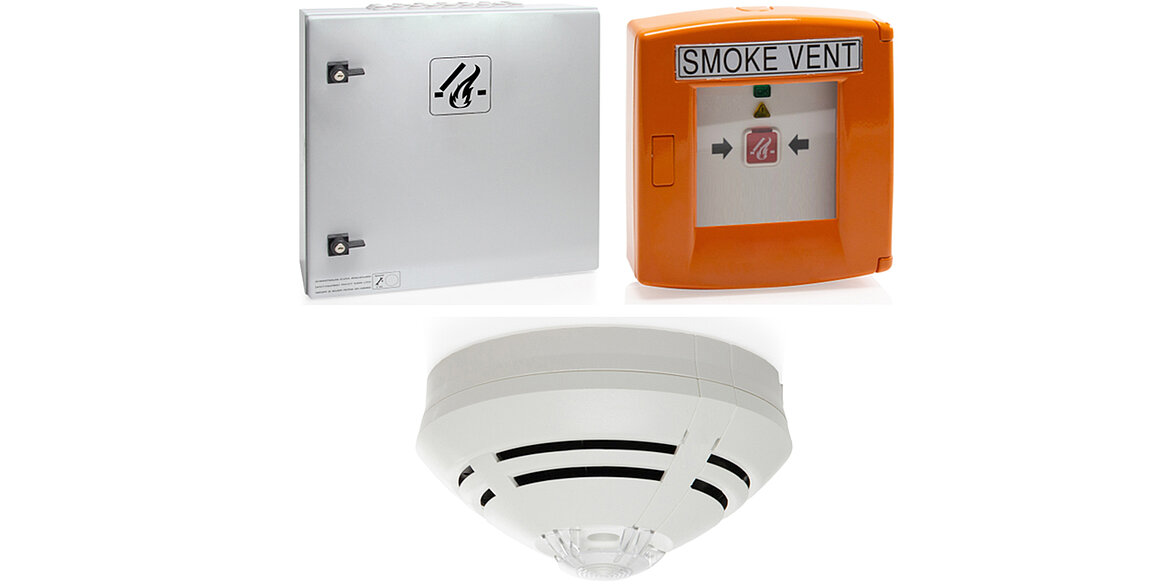 If standard is not what you're looking for
Contact our sales team for more options on the LAMILUX roda Louvre range
---
Other sizes, ventilation details, glazing options and accesories are also available. Call 01284 749051 or email the team at sales(at)lamilux.co.uk now to discuss your non-standard requirements.
Design details
roda Smokejet Horizontal Louvre technical design characteristics
---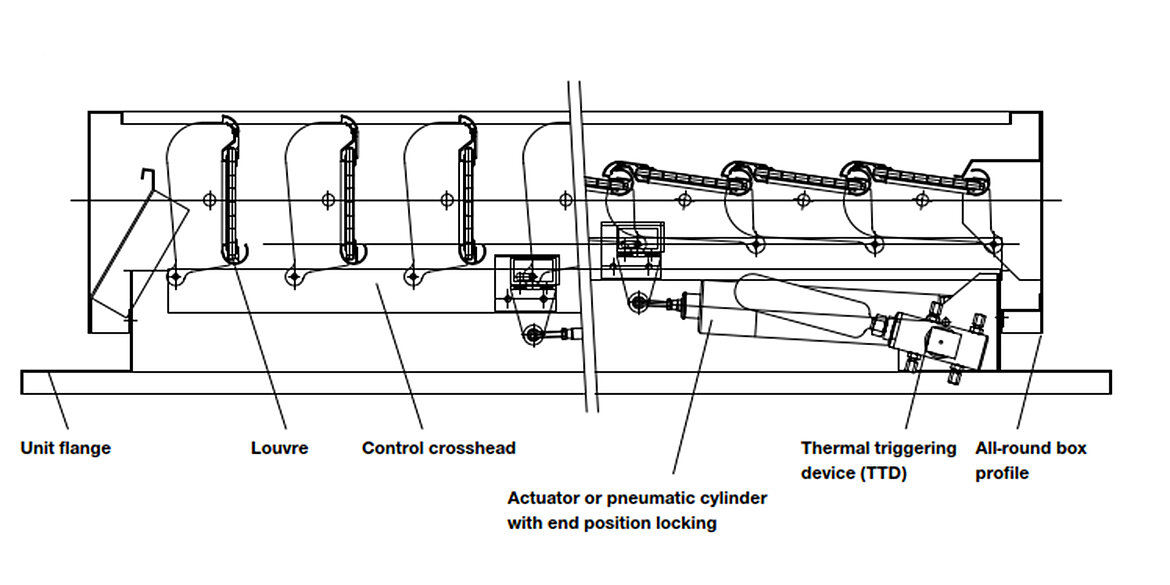 Performance
Fully CE marked and certified in acc. to EN12101-2
12101-2 compliant without windshields
Tested and certified up to Re 1000
Single drive and control cable completely hidden inside the frame
Channels in louvre blades conducts rainwater into lateral drainage channel preventing it from entering the building
Heat-exposure rating: B 300-E (300 °C / fire-resistance rating E)
Wind loads: up to WL 3000 (3000 Pa)
Quality control of component manufacture:
Energy management system to EN ISO 50001:2011
Quality management system to EN ISO 9001:2015